Barnard students have a variety of opportunities to conduct neuroscience research. While a few opportunities are restricted to NSB majors, many others are open to all students who want to explore neuroscience.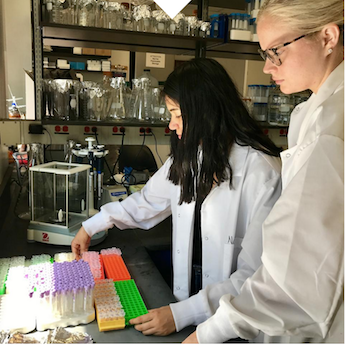 Independent Study. For-credit, supervised research available in labs in our department or outside. For more information visit here. 
Senior Thesis. A year-long program offered to NSB majors, which involves the completion of an independent research project and the participation in the senior seminar.  
Summer Research Institute (SRI). This program sponsors summer research projects students conduct under the guidance of a faculty mentor and provides summer funding and subsidized campus housing. For more information about SRI, visit Barnard's website. Opportunities through the NSB Department can be found here.
Joining a lab. Participating in lab meetings or helping with a research project represents valid experiences for learning about a lab and understanding if a lab fits your interests well.